Mental Health Awareness Week is the UK's national week to raise awareness of mental health and mental health problems and inspire action to promote the message of good mental health for all.
With 1 in 8 young people struggling with their mental health (3 young people in each class room). 1 in 6 young people struggle with mood and anxiety and half of mental health issues showing by the age of 14 (Young Minds) These statistics show how big the issue is for young people.
For information concerning support around your mental health please click here.
Working together to promote the awareness week and to enable the message of mental health awareness to continue, Young Wrexham and CAMHS have organised a competition with fantastic prize of £20 voucher for the winner and £10 voucher for the runner up. (Where the voucher comes from is your choice!).
Using KINDNESS as the theme, we want you to create a poster or a short animation/video that shows the link between KINDNESS and mental health. Research shows that kindness helps stop loneliness and creates a sense of belonging. It helps reduce stress, brings a fresh point of view and deepens friendships. Kindness to ourselves can prevent shame from corroding our sense of identity and help boost our self-esteem. Kindness can even improve feelings of confidence and optimism.
We want you to be as creative as possible as these works will be displayed in both CAMHS and Youth Work projects and centres around Wrexham.
Competition Guidelines
There are two age brackets 11-17 and 18-25 for the competition. Please put your name, age and contact phone number on the back of the entry or on the email.
Artwork can be created using digital or non-digital formats. Posters should ideally be A4 in size
If using video/animation it needs to be in a format that will upload to youtube
Young Wrexham/CAMHS encourage entrants from different nationalities and languages throughout our community.
Only one entry per person is permitted.
Entries should be submitted to infoshop@wrexham.gov.uk or INFO for Young People, Lambpit Street, Wrexham, LL11 1AR
All artwork must be original and not subject to copyright laws or discriminate toward any individual, company or organisation
The winning entries will be judged on originality, creativity, impact and the message being portrayed.
The closing date is Friday 12th June 2020, with all entrants being displayed/shown.
Any queries, please contact Doc Hughes on 07800688987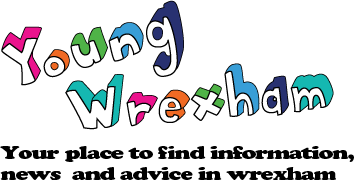 ---
Have your say