The young people from the Senedd Yr Ifanc (Wrexham Young Peoples Parliament) annually invite Wrexham Council Members to a workshop run by them.
The aim of the workshop is so that Council Members can see the work that goes on within the Senedd Yr Ifanc from the last 12 months and to give a refresher on the importance of young people's participation and the United Nations Convention on the Rights of the Child(UNCRC).
This year we had 15 Council Members attending and 9 apologies. We had 10 young people from the Senedd supporting with the development and implementation of the workshop.
The Senedd Yr Ifanc Members started the workshop with a warm welcome and a little introduction to who they were.
They then had an icebreaker for the Councillors- Who's reality is it? This consisted of consultation results from young people on issues both locally and nationally. The Councillors were asked to guess what the young people would have answered to the questions.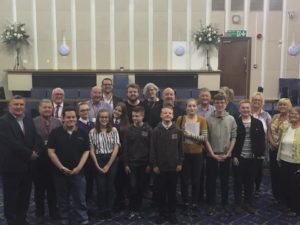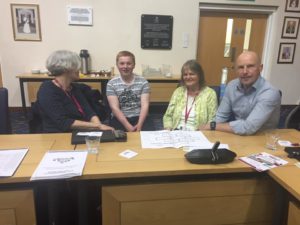 They then went on to present a power point to explain a little more about the Senedd Yr Ifanc, and to show case some of their work from the past year. This included: The Member of UK Youth Parliament. Welsh Youth Parliament, our consultation work, International Women's day project, work with Sally Holland (Children's Commissioner for Wales) and the Right Way, Play Day, Spring School Council event, work with Public Health Wales, projects with Children in Wales, training we have done, and the making of the Draw My Senedd Yr Ifanc mini promotion films.
After the presentation we ran activities to show the importance of young people's participation and we had a refresh on the UNCRC while showing the significance of Article 12.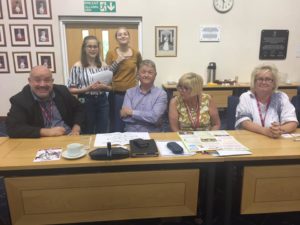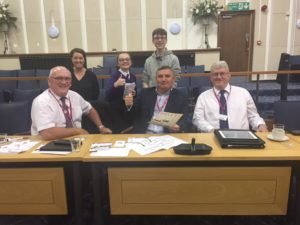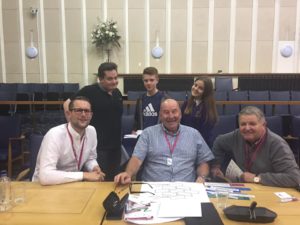 The young people and Councillors then worked on an activity to see how that they both can work together in the future. There was lots of suggestions and questions asked. This the young people will be looking at during their next meeting to see how they can move forward and work together.
The young people finished the session with a turn of the tables Q and A session where the Councillors were able to ask the young people questions on their work or roles within the Senedd Yr Ifanc.
There was good feedback from the young people and Council members.
Andrew Atkinson – I'm sure you'll agree it was a fantastic workshop and these young people are a credit to the County Borough.

Mark Jones – It was inspiring and I'm sure Caroline and Tricia will convey our thanks to all the young people.
---
Have your say