If you were living in the UK before 1 January 2021, and you are from one of the European countries listed below (or in the leaflet), you must apply to the EU Settlement Scheme by 30 June 2021.
Now that the UK has left the European Union, children and adults from other European countries who live in the UK may need to apply for permission to stay. This is called 'pre-settled' or 'settled status' depending on how long you or your parents have lived in the UK. Once you have received permission, you can carry on living in the UK as you do now. Existing close family members (who are EU or non-EU citizens) will also be allowed to come and live with you in the UK.
Os oeddech chi'n byw yn y DU cyn 1 Ionawr 2021, a'ch bod yn dod o un o'r gwledydd Ewropeaidd a restrir isod (neu yn y daflen), rhaid i chi wneud cais i Gynllun Setliad yr UE erbyn 30 Mehefin 2021.
Nawr bod y DU wedi gadael yr Undeb Ewropeaidd, efallai y bydd angen i blant ac oedolion o wledydd Ewropeaidd eraill sy'n byw yn y DU wneud cais am ganiatâd i aros. Gelwir hyn yn 'statws cyn-setlo' neu 'statws sefydlog' yn dibynnu ar ba mor hir rydych chi neu eich rhieni wedi byw yn y DU. Ar ôl i chi dderbyn caniatâd, gallwch barhau i fyw yn y DU fel y gwnewch nawr. Bydd aelodau agos o'r teulu agos (sy'n ddinasyddion o'r UE neu'r tu allan i'r UE) hefyd yn cael dod i fyw gyda chi yn y DU.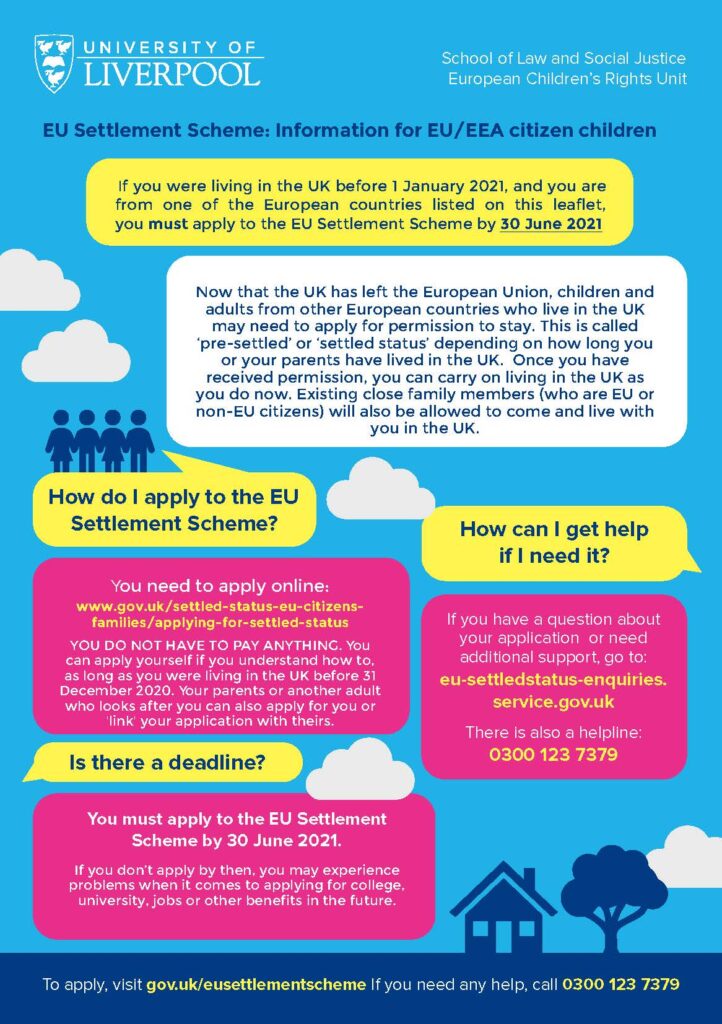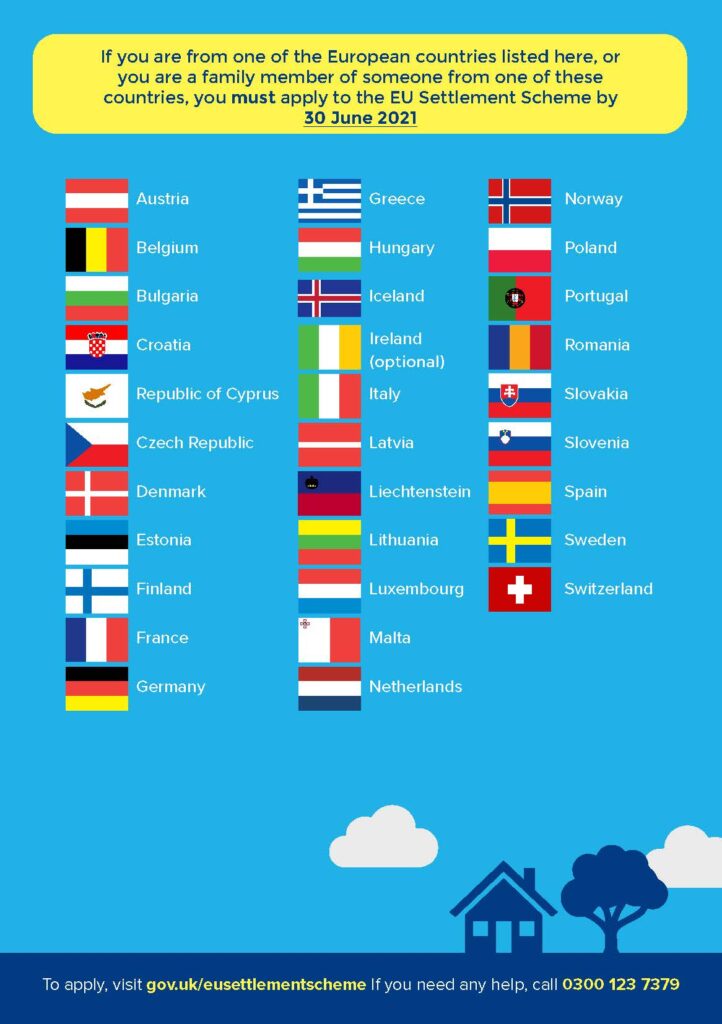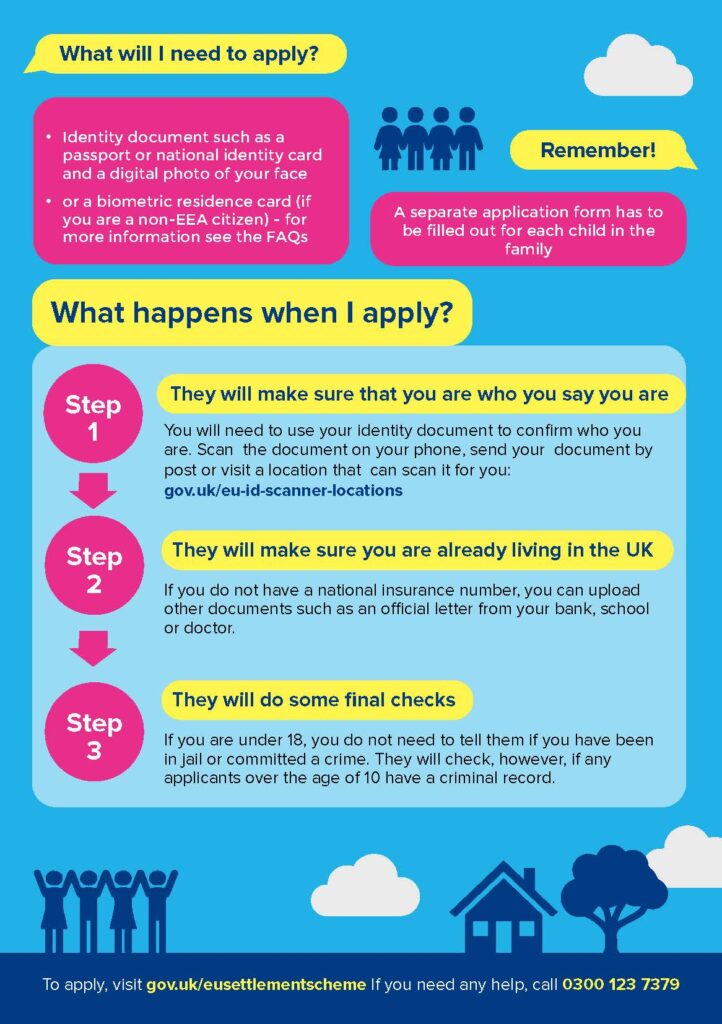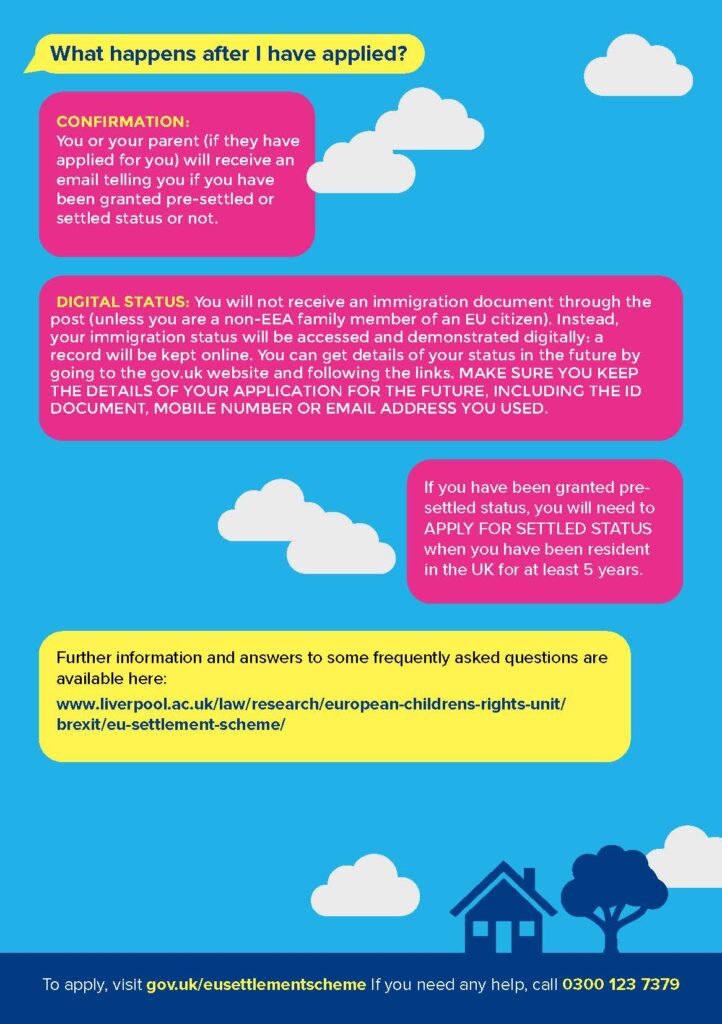 Further information can be found by following this link / Gellir dod o hyd i ragor o wybodaeth trwy ddilyn y ddolen hon
https://www.liverpool.ac.uk/law/research/european-childrens-rights-unit/campaigns/eu-settlement-scheme/
---
Have your say