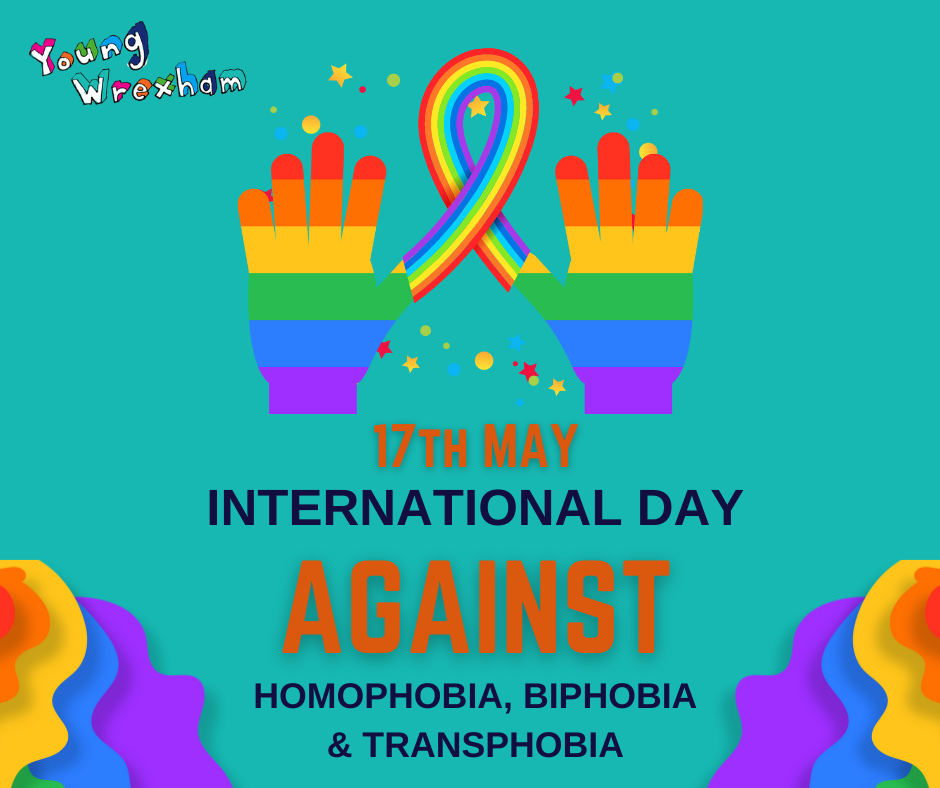 17th May is International Day against Homophobia, Biphobia and Transphobia, also known as "IDAHOBIT" – it's a day to raise awareness of ongoing discrimination, violence and persecution of LGBTQ+ people all over the globe.
This date commemorates the day it was decided to remove homosexuality from classification as a mental illness by the World Health Organisation in 1990. Despite this, people still face hate, judgement and violence.
We stand with our LGBTQ+ Community! If you need to speak to a youth worker please come to Info Shop or contact us for support.
infoshop@wrexham.gov.uk
01978 295600