SEXtember is an annual campaign designed to raise awareness of sexual health services in North Wales during the month of September!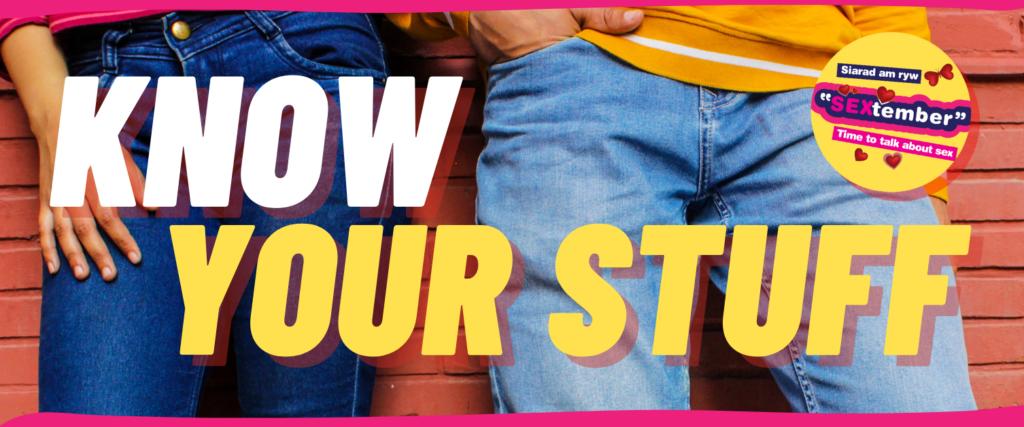 This year's campaign theme is Know Your Stuff – promoting the sexual health services available in North Wales to young people up until their 26th Birthday!
Are you curious about sexual health? 🔥
Need advice or info about relationships? 🙋‍♀️
Wondering about STIs or pregnancy? 👫
Looking for FREE condoms? 💖
Look no further! The Info Shop has got your back! 🌈🤗
🌟 What We Offer:
✅ FREE Condoms: Because being prepared is smart!
✅ STI Testing: "Do it Yourself" quick tests in a safe, confidential space.
✅ Pregnancy Testing: Accurate and confidential – we're here for you!
✅ Information: Learn about healthy relationships, consent, and more.
✅ Advice and Guidance: Our youth workers are here to help, no judgement!
✅ Our nurses are in 3 times a week for a "drop in" clinic on Mondays/Wednesdays/Fridays from 3;00 – 5:30pm for all other types of contraception (the pill, depo injection, patch, implant, emergency contraception & advice)
🤐 Confidentiality!
At the Info Shop, your privacy is our priority. Everything you discuss with our trained youth workers remains confidential unless you or anyone else you discuss is at risk of harm. No need to worry; we're here to provide support, not judgement. 🤫
📅 When Can You Visit?
We're open Monday to Friday from 11:30am. Swing by whenever it's convenient for you!
🏠 Where to Find Us:
Lambpit Street, Wrexham, LL11 1AR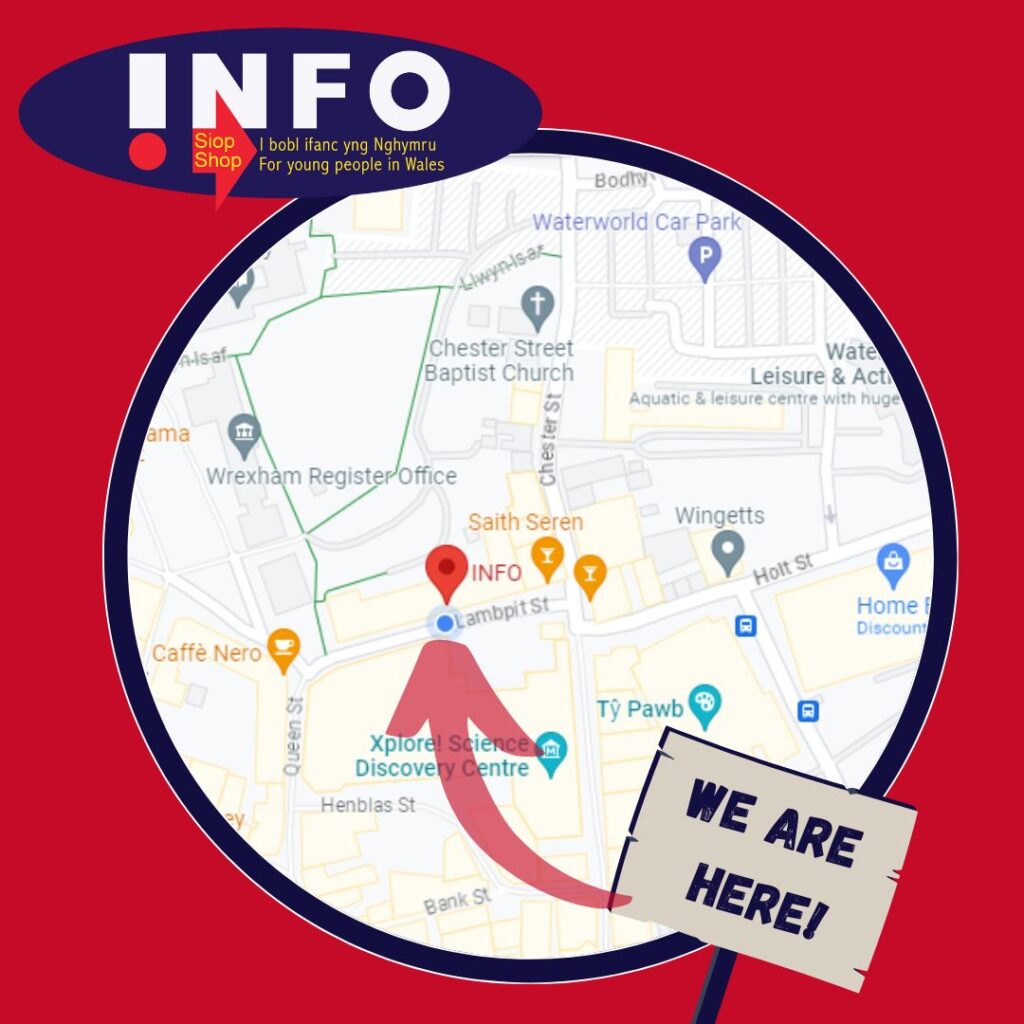 Remember, knowledge is power, and taking care of your sexual health is a smart choice!
So, whether you have questions or just want to stock up on condoms, we can't wait to see you at the Info Shop. 🌟
Spread the word, bring your friends, and let's create a healthier, more informed community together! 💪💖
See you soon! 👋😊