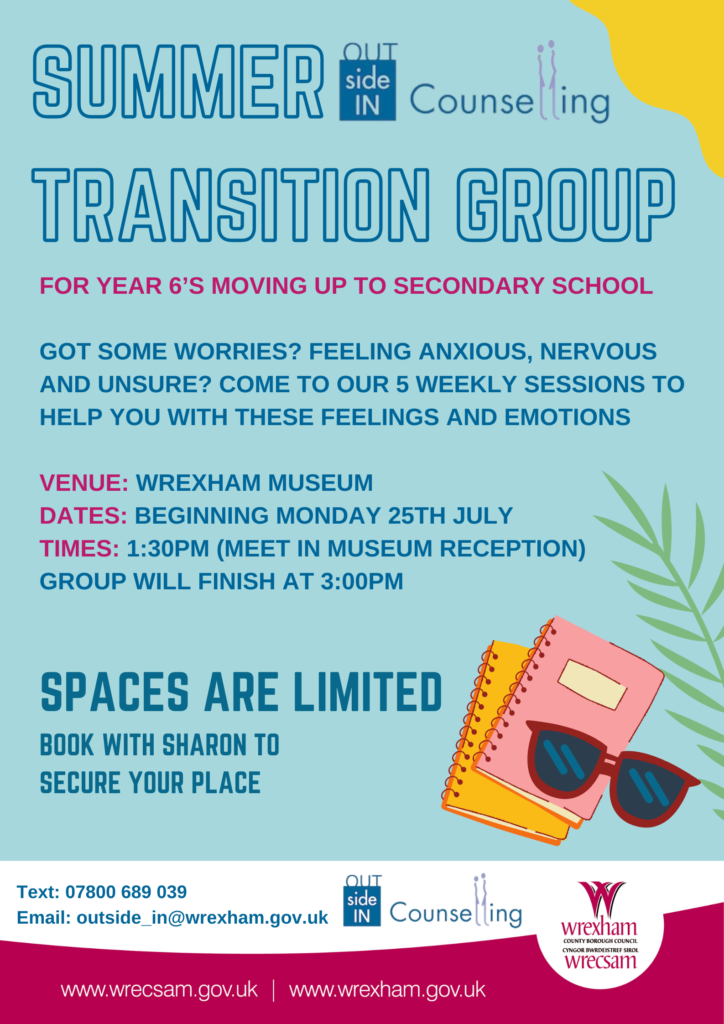 Got some worries? Feeling anxious, nervous and unsure? Come to our 5 weekly sessions to help you with these feelings and emotions.
Venue: Wrexham Museum
Dates: beginning Monday 25th July
Times: 1:30pm (meet in Museum reception) Group will finish at 3:00pm.
Spaces are limited!
Book with Sharon to secure your place.
Text: 07800 689 039 Email: outside_in@wrexham.gov.uk