Young Wrexham Lives
Young Wrexham has teamed up with students from Coleg Cambria in Wrexham to give an insight into the lives of young people in Wrexham. Over the next few weeks we will be showcasing their articles that include 'The life of a football reviewer, 'Thoughts on Brexit' for young people, 'A trip to the moon', 'How to build a computer, 'My favourite album', 'My favourite gig', 'Things I would change in Wrexham', 'Things I love about Wrexham. In the project you can talk about most things (nothing rude, lude or crude) and it can be carried out by writing/video or animation. If you would like to take part in the 'Young Wrexham Lives' project then please contact us.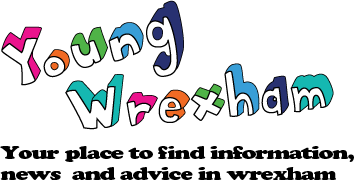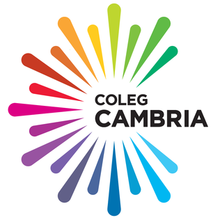 Why is programming important to young people?
Programming is significant to the youth of today because of the advances in technology. Young people benefit the most as they have a chance to learn and develop skills that will definitely help them in the future.
Social media and most forms of entertainment are designed using code and is accessed through devices. In modern society it is near impossible to live without, which is why young people should be encouraged to study it, as they are most exposed to it and most vulnerable.
Do schools do enough to push young people into the programming side of computing?
Most primary schools do not teach any form of programming or have any child-friendly lessons available. If schools were to teach computing early it could show them opportunities in a subject they might have previously been unaware of but is also important to modern culture.
What dangers are there?
Viruses are made out of scripts and can damage and endanger systems, as well as putting the individual at risk. Incorrect programming code can cause vulnerabilities and make it easier to access sensitive data as it leaves it exposed.
Young people of 18-25 may not have been taught about computer safety, this age group is most likely in work which endangers companies, as the threats remain unknown to them.
If young people had more knowledge on computing they could identify risks for their own security and the security of others.
Example-
Kaspersky.com – 7 threats Children face and ways to solve them.
What can schools and youth services do to enlighten children, teenagers and young adults?
One thing they can do is introduce computer science to children at a young age by making fun activities for them to complete, such as using Scratch.. Those that are older may have minor introductions to spark their interest and demonstrations so they don't get bored easily. Young adults could be provided with more support online and in their workplaces/higher education. Young people in general should be given experience in the subject that is most relevant to their generation.
Is programming entertaining?
Coding can be very fun to mess around with as there are a lot of things you can do. Gamers are able to make modifications for their games to change their experience, making it more personalised and enjoyable. You can alter software, perhaps break it to test its reliability and then fix it for amusement and to gain knowledge.
Example –
LinkedIn – Why people should mod games
How is programming going to change the future?
Technology advances more every day that goes by and it becomes more and more relevant to have knowledge of it for major advancements like AI or smaller changes to working environments as computing is explored in more depth. Therefore, young people should have more opportunities as companies will be more likely to employ those with experience in the subject.
Link – Sophia The Robot Interview – Youtube
For more information on online safety for young people click here