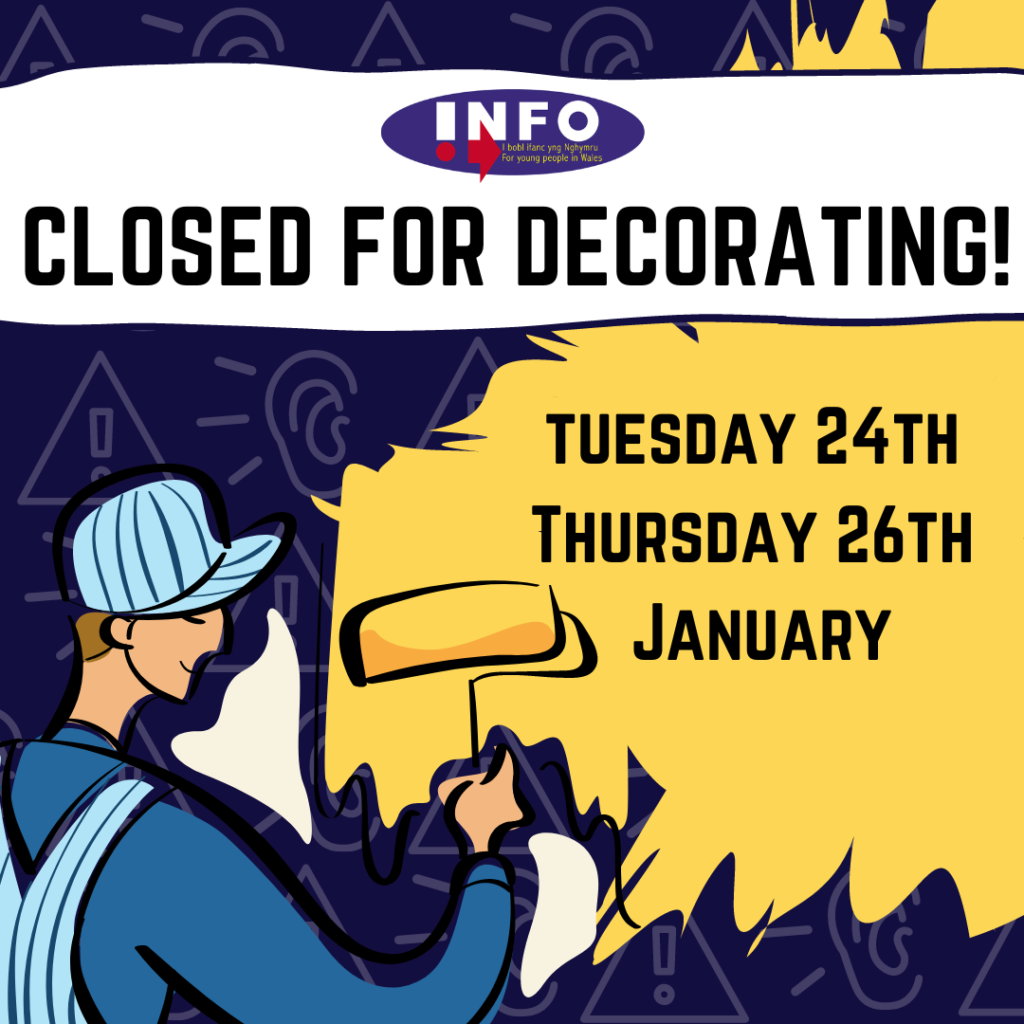 The Info Shop will be having a bit of a refresh on Tuesday 24th and Thursday 26th January so we will be closed to the public on these days.
There will be no "time to talk" drop in on 26th (Thursday). Apologies for the inconvenience.
You can still contact us on 01978 295600 or email infoshop@wrexham.gov.uk if you need to speak to a youth worker, all of our services are still open! Clinic is still on Monday, Wednesday and Friday that week!