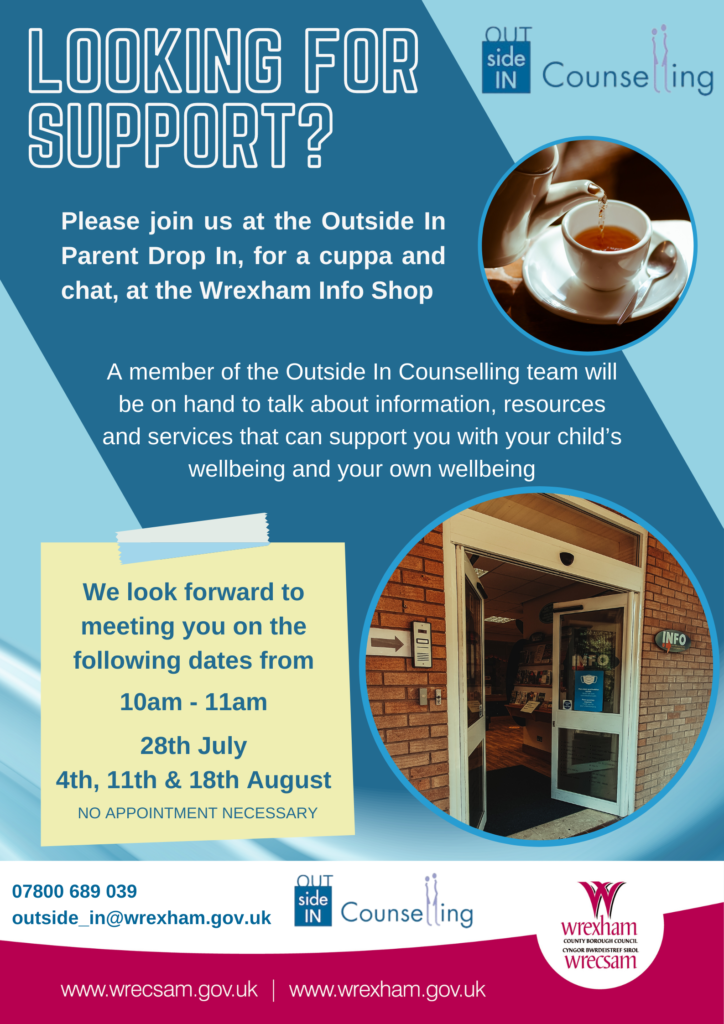 Looking for support?
Please join us at the Outside In Parent Drop In, for a cuppa and chat, at the Wrexham Info shop, Lambpit Street, Wrexham, LL11 1AR.
A member of the Outside In Counselling team will be on hand to talk about information, resources and services that can support you with your child's wellbeing and your own wellbeing.
We look forward to meeting you on the following dates from 10am-11am
28th July
4th August
11th August
18th August
No appointment necessary.
If you need further information please email – outside_in@wrexham.gov.uk or text – 07800689039
Thank you