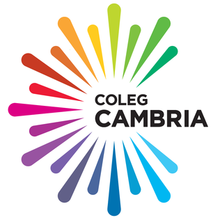 Young Wrexham Lives

Young Wrexham has teamed up with students from Coleg Cambria in Wrexham to give an insight into the lives of young people in Wrexham.  Over the next few weeks we will be showcasing their articles that include 'The life of a football reviewer, 'Thoughts on Brexit' for young people, 'A trip to the moon', 'How to build a computer, 'My favourite album', 'My favourite gig', 'Things I would change in Wrexham', 'Things I love about Wrexham.

In the project you can talk about most things (nothing rude, lude or crude) and it can be carried out by writing/video or animation.  If you would like to take part in the 'Young Wrexham Lives' project then please contact us.
If I could change any three things in Wrexham I would create new facilities aimed towards young people, young people have nowhere to socialise or to improve and build new skills. I would say Wrexham is in need of a youth club, people need somewhere to go to meet their friends in an environment that encourages engagement with new people. More and more young people are stuck at home becoming addicted to phone and monitor screens, interaction over the internet is more convenient for the younger generation but in person conversations build skills that are needed in later life, young people won't be able to attain jobs if they are unable to interact with new people correctly. The young people around Wrexham have limited options in what they can do, for sport there are places to play football on pitches and muggers but these places get populated and if you go out to play football you are sometimes forced to either wait or walk 20, 30 minutes to the next area that may be full. Other than football ruby and tennis there isn't much support in Wrexham for other sport, there is limited places for sports such as basketball.
Secondly if I could I would make managing money for teenagers easier, weather it be better student discount or EMA for students that fit a more broad spectrum, if a household earns a certain amount it doesn't mean that they have more money, some people have to work multiple jobs because the expenditure of the household is larger than most. Students that attend and have a valid reason to claim EMA should be able to do so. Managing money isn't easy for some adults, I think schools should teach money management in PSE and something should be done to alleviate young people struggling to buy food.
My final thing I would change for young people in Wrexham would be a review and rework of the education around Wrexham, there should be teachers who inspire younger kids and teachers who teach older kids how the world really is, the education system forces children to do things they do not wish to do, if they don't like a subject they tent do not focus and flunk it when it comes to GCSEs. Kids should be taught why certain lessons are valuable and required but I think all subjects should be optional. People make their own mistakes, if a child chooses to leave high school after a week then that is their life choice, they won't be able to get a job, they will either waste their younger years throwing them away by distracting themselves day in day out or they will focus on skills they enjoy and they may be able to get a job with no education, an adult with no academic accomplishments will not be take for any well paying jobs but having freedom to leave or attend should be something explained in year 7. This would put a lot of kids in the wrong place in terms of education if they don't attend at all but having the choice to try it and then return to another school could be a good idea to give kids more choice.
M. Bush