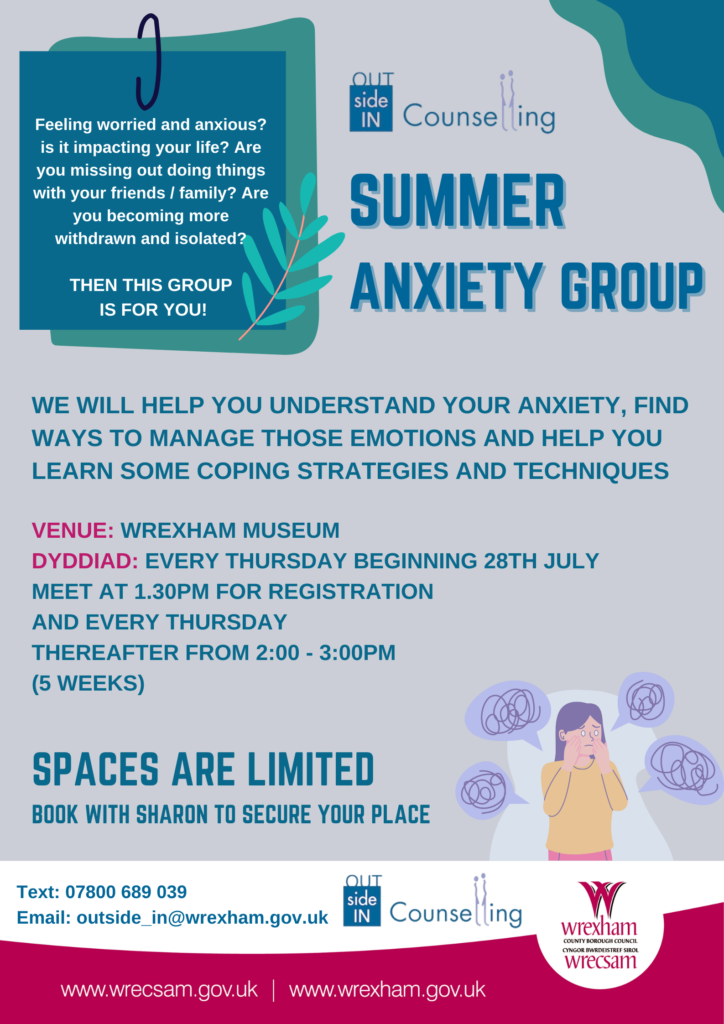 Summer Anxiety Group
Feeling worried and anxious? is it impacting your life? Are you missing out doing things with your friends / family? Are you becoming more withdrawn and isolated?
THEN THIS GROUP IS FOR YOU!
We will help you understand your anxiety, find ways to manage those emotions and help you learn some coping strategies and techniques.
Every Thursday beginning 28th July meet at 1.30pm for registration
And every Thursday thereafter from 2-3pm.