Hey there, awesome young people of Wrexham!
Today is a day to remind ourselves of something incredibly important – our mental health. 🌟 It's World Mental Health Day, and we want you to know that your mental well-being matters, and you're never alone in your journey. 💪
Life can throw all sorts of challenges our way, and it's completely okay to not be okay sometimes. But the key is to reach out, talk about it, and seek support when you need it. That's where the Info Shop comes in! 🏠
🤝 We're Here for You! 🤝
The Info Shop is your safe space, a place where you can open up about your feelings, fears, and worries. Our friendly team is always ready to listen, support, and guide you through tough times. No judgment, just a helping hand when you need it most.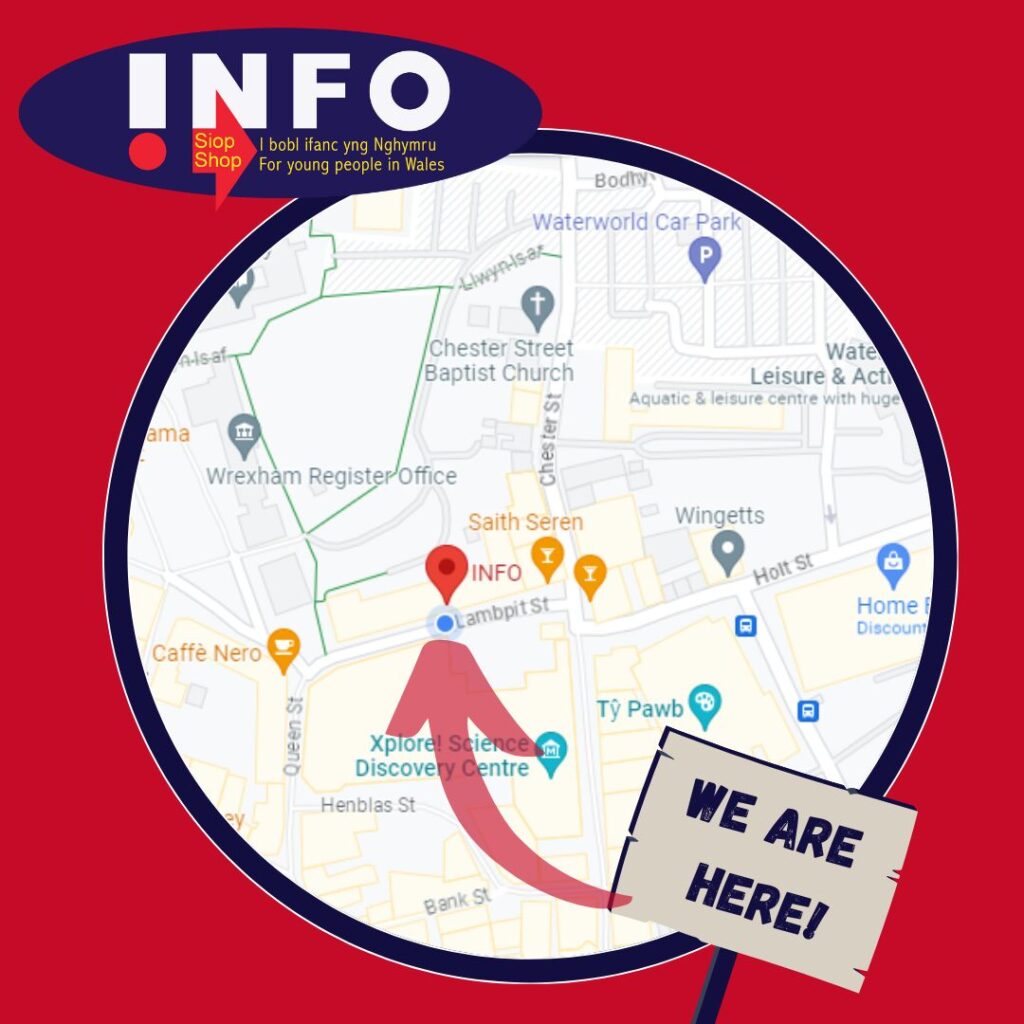 🌟 Here's how you can get support:
Drop In: Swing by the Info Shop for a chat. We're at Lambpit Street, LL11 1AR and open 11:30am Monday to Friday. Come in to speak to a friendly face.
Phone Us: If you can't make it in person, don't worry! You can reach us at 01978 295600. We're just a call away.
Online: Check out our website Home Page – Young Wrexham for helpful resources and information.
Remember, you are stronger than you think, and it's okay to ask for help. 🌈 Your mental health journey is unique, and we're here to walk it with you, every step of the way.
Let's break the stigma surrounding mental health and support each other. 💚 Together, we can create a happier and healthier Wrexham for all!
#WorldMentalHealthDay #YouAreNotAlone #InfoShopSupport