Please join us to celebrate Young People and Youth Services in Wrexham as part of Youth Work Week 2023.  Come and see what Youth Work means to the young people of Wrexham.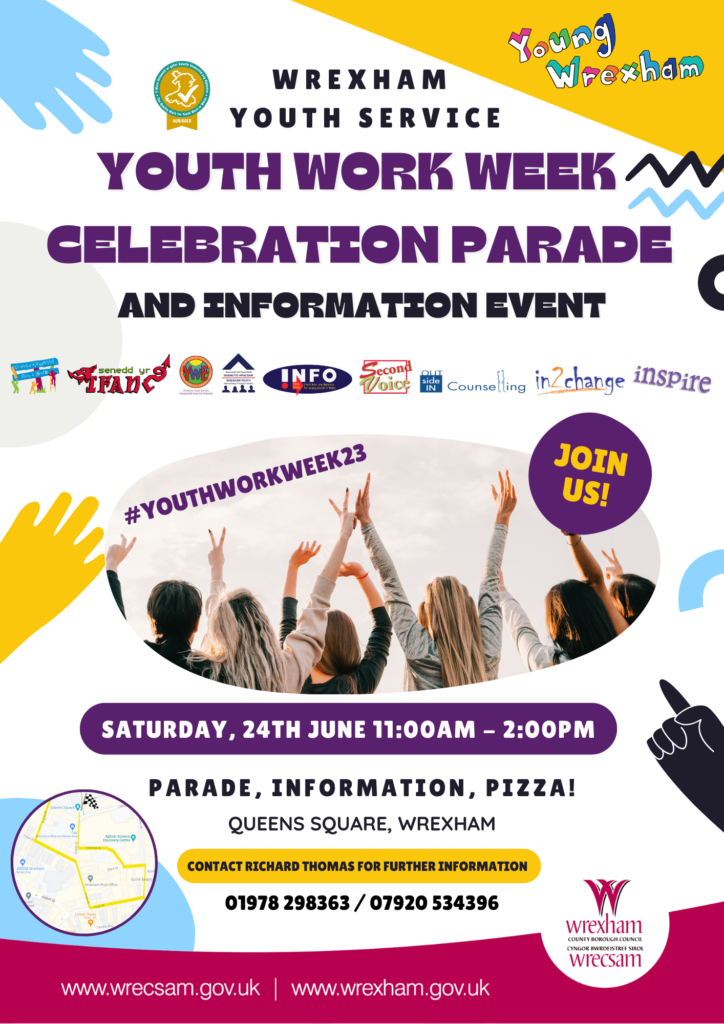 The Order of the Day
Staff and young people Congregate at queen's Square 11am
Opening few words and then Parade start 11:30am approx…
Parade arrives back at Queen's Square approx. 12:15pm
Market stalls and activities around Queen's Square until 2pm
Catering Van providing Free Pizza and Chips to Parade participants
See you there!