!! Wanted !!
Are you a qualified youth worker; want to be a youth worker or thinking of volunteering? If so come for a coffee and see us at our Youth Work Recruitment Event!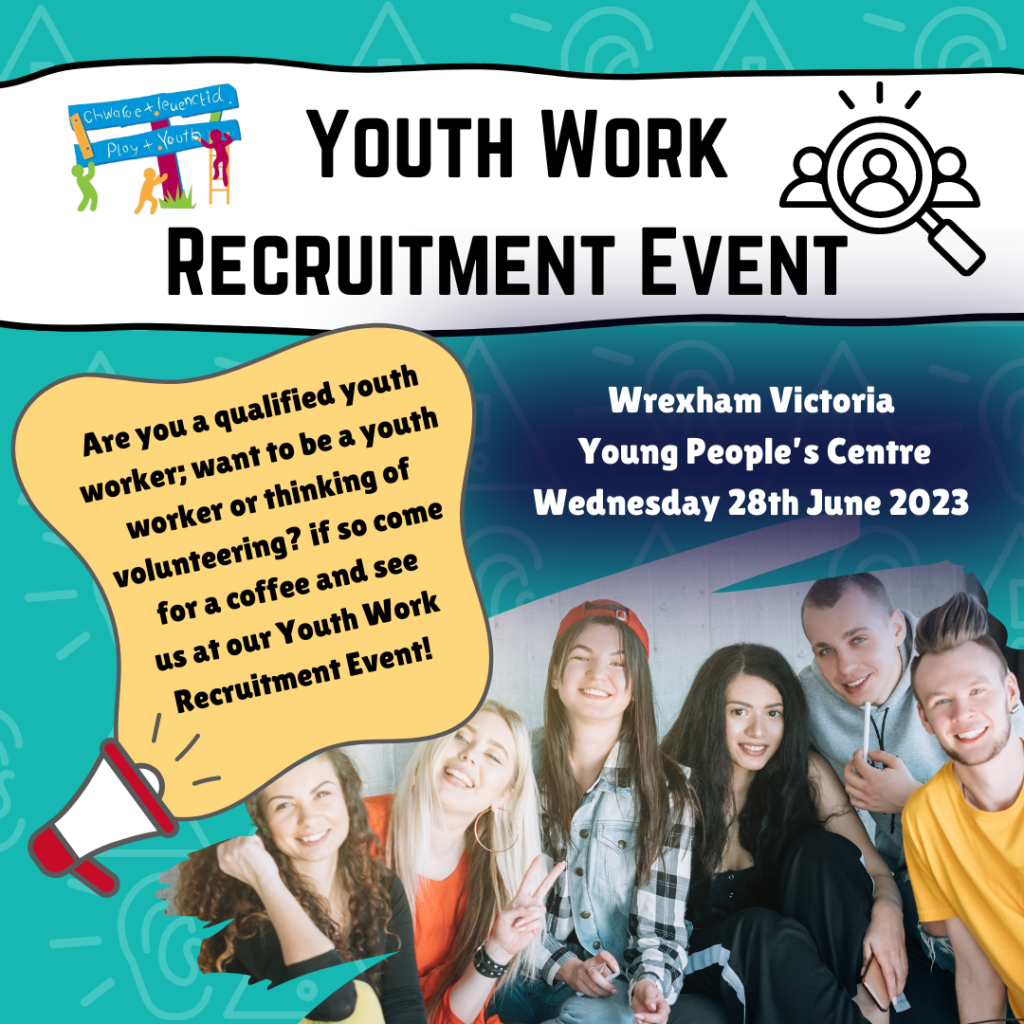 Wrexham Youth Service are holding two drop-in events at Wrexham Victoria Young People's Centre on Wednesday 28th June 2023:
The morning/lunch session is between 10am – 2pm
The evening session is between 5pm – 7pm
This will be an opportunity to meet youth workers from the various projects within the service and find out about all the exciting work being undertaken with the young people in Wrexham.
Whether you have applied previously or interested in applying come and chat with us so we can all understand what the journey looks like.
Please drop Andrea Jackson a text with your session preference – 07800 689104